Eliott retained the Best Goalkeeper title while the Best Coach went to Angelo Schirinzi
---
The 2022 beach soccer season has named its champions!
Bê Martins was announced as the Best Player in the world, as Japan's Ozu handed over the crown live onstage in Dubai, while in the women's category, Brazil's Adriele won the award for the first time, after being nominated for four consecutive years.
The gala kicked off with speeches from BSWW President Mr. Joan Cusco and HE Mr. Saeed Hareb, Secretary General of Dubai Sports Council, who shared a touching memory from the early days of beach soccer and thanked the audience for attending the gala.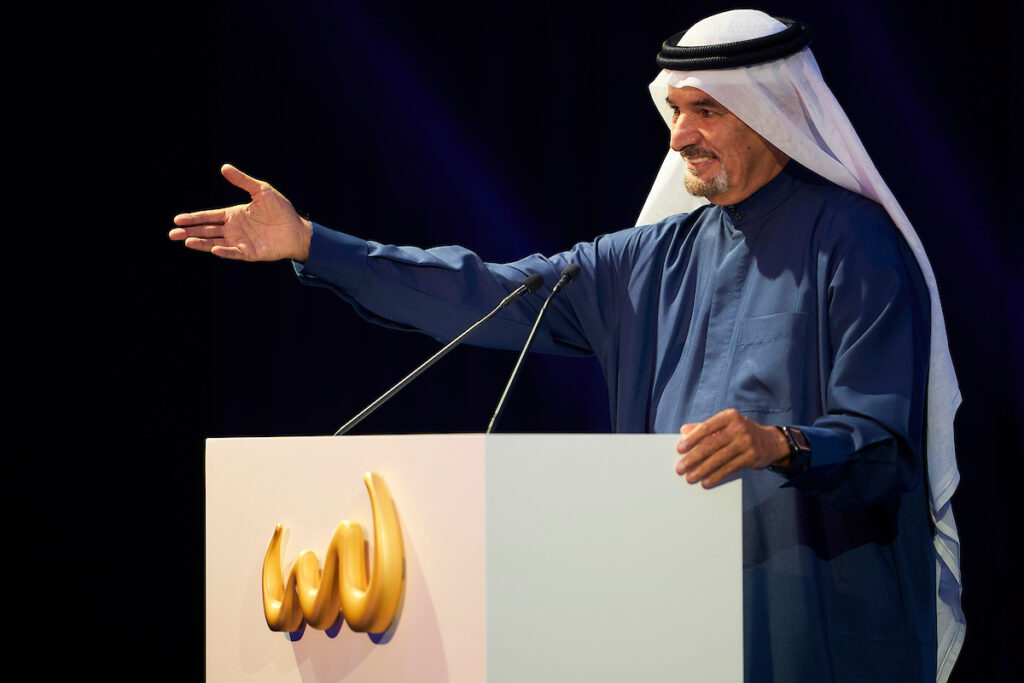 The first trophy to be handed out was the Best Coach, which was awarded to Angelo Schirinzi of Switzerland, and soon after the Best Event was announced as the El Salvador Beach Soccer Cup 2022.
The scorer of the Best Goal of the Year was Spain's Chiky with his chip against Portugal at the Mundialito in Gran Canaria, as voted for by the public, and presented to him by none other than Real Madrid, Blackburn Rovers and Spain football legend, Michel Salgado.
The Rising Star, awarded to the sport's most promising young player, went to Luca Bertacca from Italy, who had also been on the 10-goal shortlist for the Best Goal.
As for Best Goalkeeper, Eliott made it two years in a row, and the award was presented by the only player to have achieved this in the past, Elinton Andrade.
In a special award, presented only once before, the Beach Soccer Legend trophy was given to Madjer.
Next was the ultimate beach soccer force, the Best 5, and the Best Goalkeeper Eliott was naturally the first to be called to the stage. Next was Ozu, last year's Best Player, then Noel Ott, Bê Martins, and Chiky.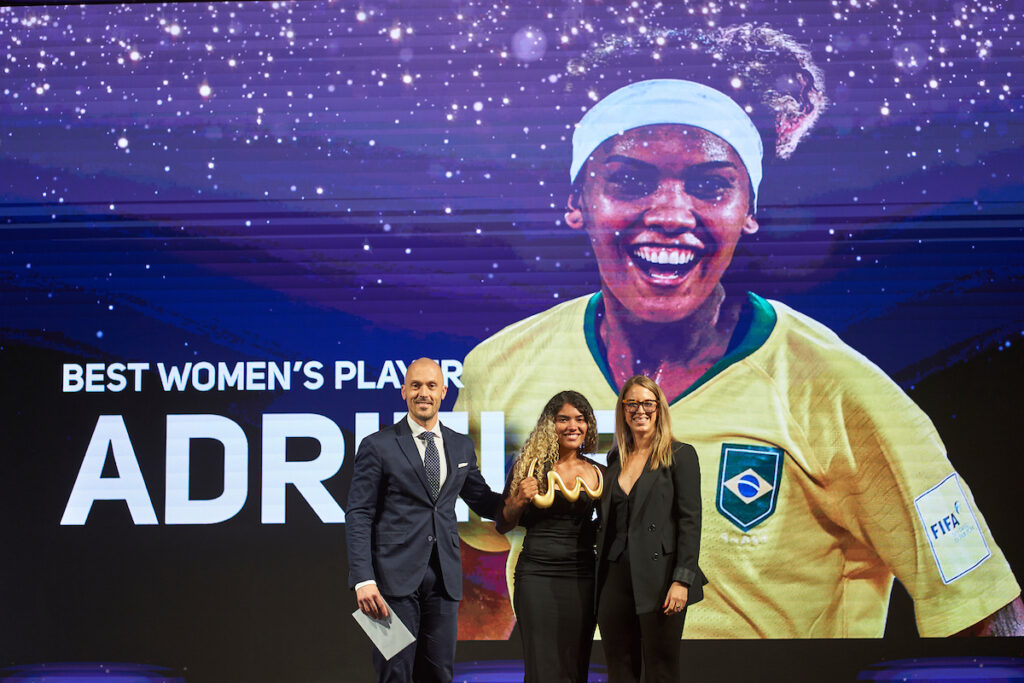 And finally, the time came to announce the Best Women's Player, the name was revealed by FIFA and UEFA officials, and previous Beach Soccer Worldwide heads of department, Laura Cusco and Iñaki Uribarri, who presented the trophy to Adriele. The Brazilian superstar finally makes it to the very top of beach soccer after four long years of reaching the three-player shortlist.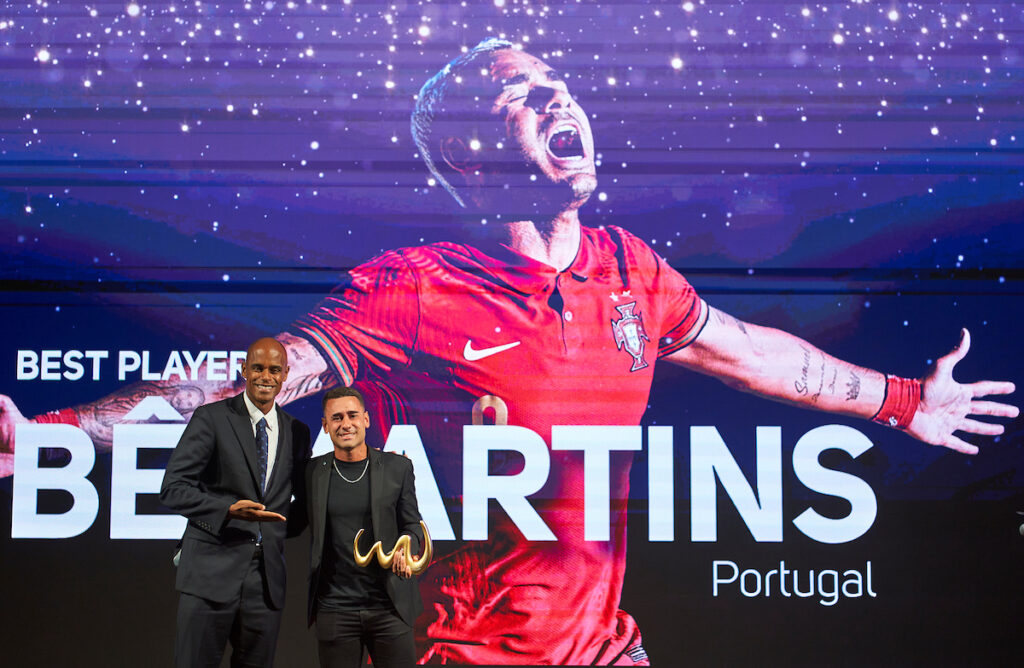 The men's player was presented by Ozu, the winner of the award in the 2021 season, and as he added before revealing the name, that he was handing the trophy to a friend with whom he started his beach soccer career on the sands of Copacabana in Brazil – Bê Martins from Portugal!
Congratulations to all of the 2022 Beach Soccer Stars!
THE WINNERS
Best Player: Bê Martins (POR)
Best Women's Player: Adriele Rocha (BRA)
Best 5: Eliott (SUI), Ozu (JPN), Noel Ott (SUI), Bê Martins (POR) and Chiky Ardil (ESP)
Beach Soccer Legend: Madjer (POR)
Best Goalkeeper: Eliott (SUI)
Rising Star: Luca Bertacca (ITA)
Best Goal: Chiky Ardil (ESP)
Best Coach: Angelo Schirinzi (Switzerland coach)
Best Event: El Salvador Beach Soccer Cup 2022