After a forced break during the Covid pandemic, the annual beach soccer clinic held by Beach Soccer Worldwide was held once more at the stadium at Kite Beach in Dubai.
Although they were all compositing later in the day, several of the world's most recognisable players came along to show the people from the Al Noor Training Centre for Persons with Disabilities some beach soccer skills.
Among them was Spain's Chiky, nominated this year among the world's three best players, as well as Brazil's Catarino, Mao and Filipe Silva, currently the leading scorer in the Emirates Intercontinental Beach Soccer Cup Dubai 2022.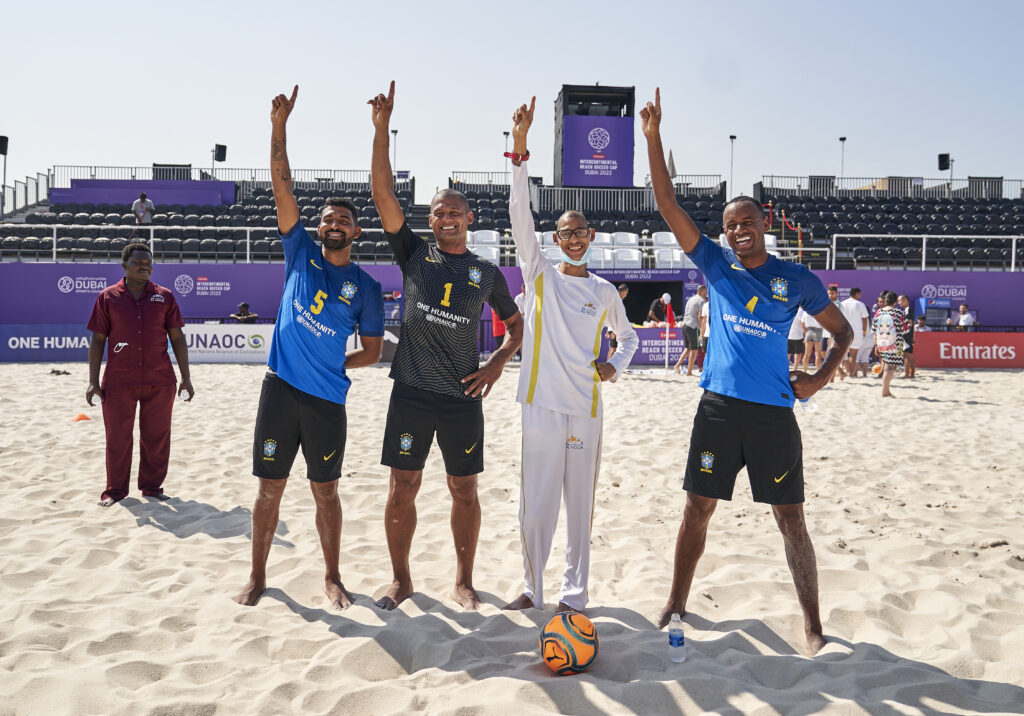 Players and representatives from the UAE, USA, Japan, as well as the Portugal coach Mario Narciso alongside the beach soccer legend, Madjer.
A meet and greet, some basic drills and a quick match were all on the agenda at the stadium, in a truly fun morning for everyone involved.
There was just time for some gifts and photos, before the people from the Al Noor Centre headed back to the centre, and the beach soccer stars returned to the hotel to prepare for today's matches.
We'll see you next time!