Mr Hareb is one of the key figures in the development of beach soccer in Dubai
---
Dubai Sports Council Secretary General, Saeed Hareb, is an important presence and recognisable figure at the annual Intercontinental Beach Soccer Cup in Dubai, and he actually traces his success back to playing the sport on the sands of Shindagah in his youth.
A remarkable and varied history makes up the past of one of beach soccer's most influential friends, Mr Saeed Hareb, someone who has invested much time and effort into the sport's development.
Beach soccer has a special relationship with the sea, and Mr Hareb's was born into a family of seafarers and pearl divers, as he grew up in a land of sea and sand.
As a youth he sailed the Arabian sea in dhows and played football on the sands of Shindagah on the mouth of Dubai Creek where he lived, a fitting beginning for someone who would play such an important role in developing beach soccer in his adult life.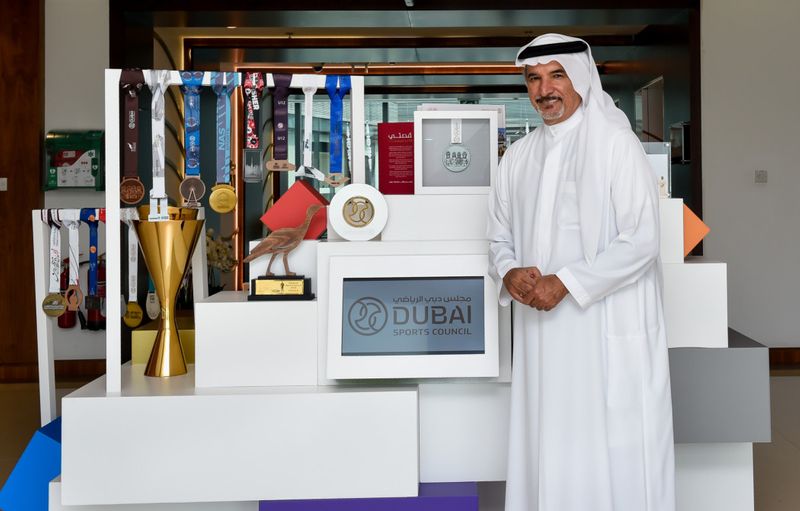 A leading figure in the establishing of the Intercontinental Cup in Dubai as a flagship event in the annual beach soccer calendar, Saeed Hareb has led a fascinating and varied life that has lead him to the post of Dubai Sports Council Secretary General, encompassing many of the things essential to beach soccer.
A promising footballer growing up, Mr Hareb captained and coached the UAE National Football Team, and growing up he had a strong link to sand and sea. "My paternal grandfather Ahmed bin Hareb was appointed by His Highness Sheikh Rashid bin Saeed Al Maktoum as a judge in the Naif Court to preside over sea-related cases. He would control dhow traffic and the building from where he functioned is now a museum. A mosque under the Hareb family name also stands in the same area."
His life may have revolved around the sea, but it was his footballing talent that gave a young athlete a step up.
"It was my father Mohammed and elder brother Abdullah who discovered my potential in football," he says. "Towards the end of the 1960s, when the customs office shifted to Naif, the building was occupied by the Hilal Al Bahrain Football Club, which my father was in charge of. When the club merged with Al Nasr Club, I began to play for them in the junior category.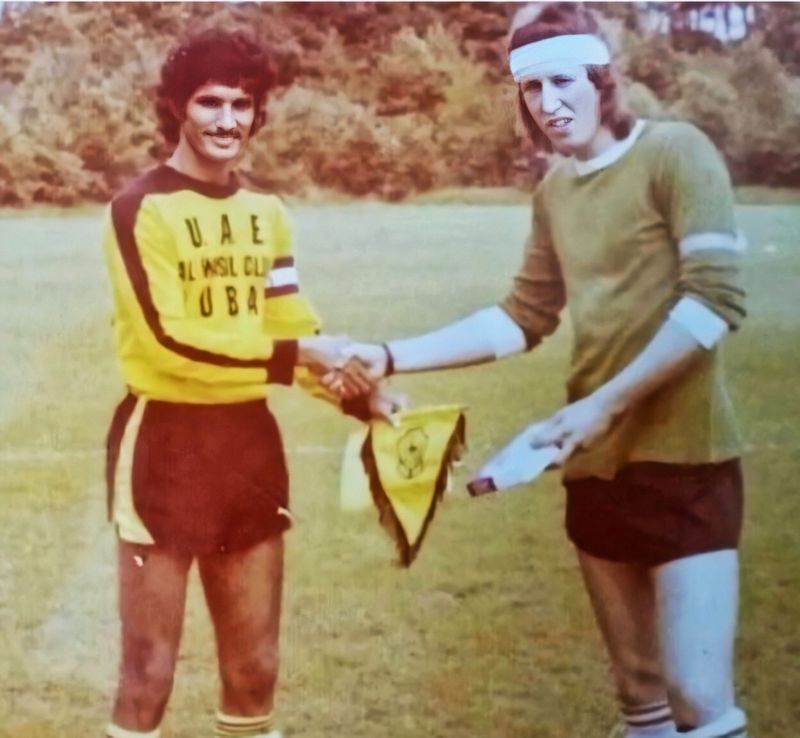 "It can be said that my real football journey began at Al Wasl Club at 13-14 years old. I moved from strength to strength and became the captain. I trained under a different coach. We travelled to many countries, including Germany and Spain, to play."
As is cruelly the case with so many footballers, an injury cut a what promised to be an amazing career short, but Al Wasl had no intention of letting Hareb go, as they made him a board member and manager at the club.
Hareb shared a story in which he was tasked with finding a new coach for the club…
"I was sent by Sheikh Ahmed as part of a three-member team to Brazil to find a suitable coach. The name that was on top of our list was the well-known Mário Jorge Lobo Zagallo (the former professional Brazilian football player and manager). He had a good reputation. But when we were in a taxi, we got chatting about football with the taxi driver and asked him who he thought was a good, young coach. He immediately took the name of Gilson Nunes. We kept that mind and decided to approach him too. We were invited to watch a match after which we were convinced he fit the bill. We signed him up and flew him to Dubai."
Nunes would g on to lead Al Wasl to great success, winning the league title two seasons in a row.
Hareb also recognised the importance of keeping fit and the 66-year-old, who cycles 25-30km every day, says that, "Age is just a number. If you are clean in your heart and harbour positive thoughts, you will always stay young."
One can hardly talk about matters of the heart without mentioning family. Hareb is a grandfather, who enjoys his time with five children and six grandchildren, but his story is also one of loss as well, as his wife Noura tragically passed away 20 years ago.
"Noura was the perfect wife and mother. It was her support and the space she gave me that allowed me to continue with my sports and other commitments. I am also thankful to her for raising our children with the right values," he says.
Life experience as special and unique as that of Saeed Hared are worthy of a book which, coincidentally enough, he is in the process of writing.
An inspiring and influential person, both within and beyond the world of beach soccer, Saeed Hareb summarises his attitude toward life with a simple sentence… "We are all walking on a road that has many exits. Which is our exit, we do not know."
Photo Credit: Gulf News